As the worldwide demand for energy resources change, so do the requirements of the chemical, LNG and oil & gas industries as related to steel pipes. Recognising these developments, Eisenbau Krämer has continued to develop its range of low temperature and cryogenic steel pipes to include:


ASTM A203, Grades A – F (3.5% Nickel)
ASTM A353 (NN+T) & A553 (Q&T) (8% & 9% Nickel steels)
Alloy 36 (36% Nickel)

Longitudinally welded steel pipes are manufactured by EBK to these and additional specifications for use in applications including: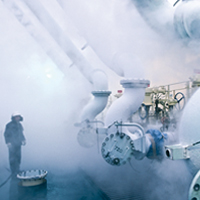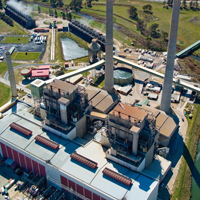 LNG storage tanks
LNG carriers
Jetty lines
Sub-sea pipelines
Pipe-in-pipe cryogenic transmission lines

Advanced manufacturing and welding techniques allow high quality, close tolerance pipes to be produced in EBK's German based pipe mills in the size range:


Length: up to 43' 6" (13.200 mm)*
without circumferential weld.
Diameter: 14'' to 60'' (355 mm - 1.524mm)*
Wall thickness: 1/4'' to 2'' (6 mm - 50 mm)*

*note: please ask for further dimensions

State of the art manufacturing and welding processes permit EBK to offer mechanical properties in the weld to match those of the parent plate.

Additionally, Eisenbau Krämer can at their Recklinghausen mill offer fabrication, including close tolerance machining and bulkhead installation, to produce complete products, including Pipe-in-Pipe solutions.